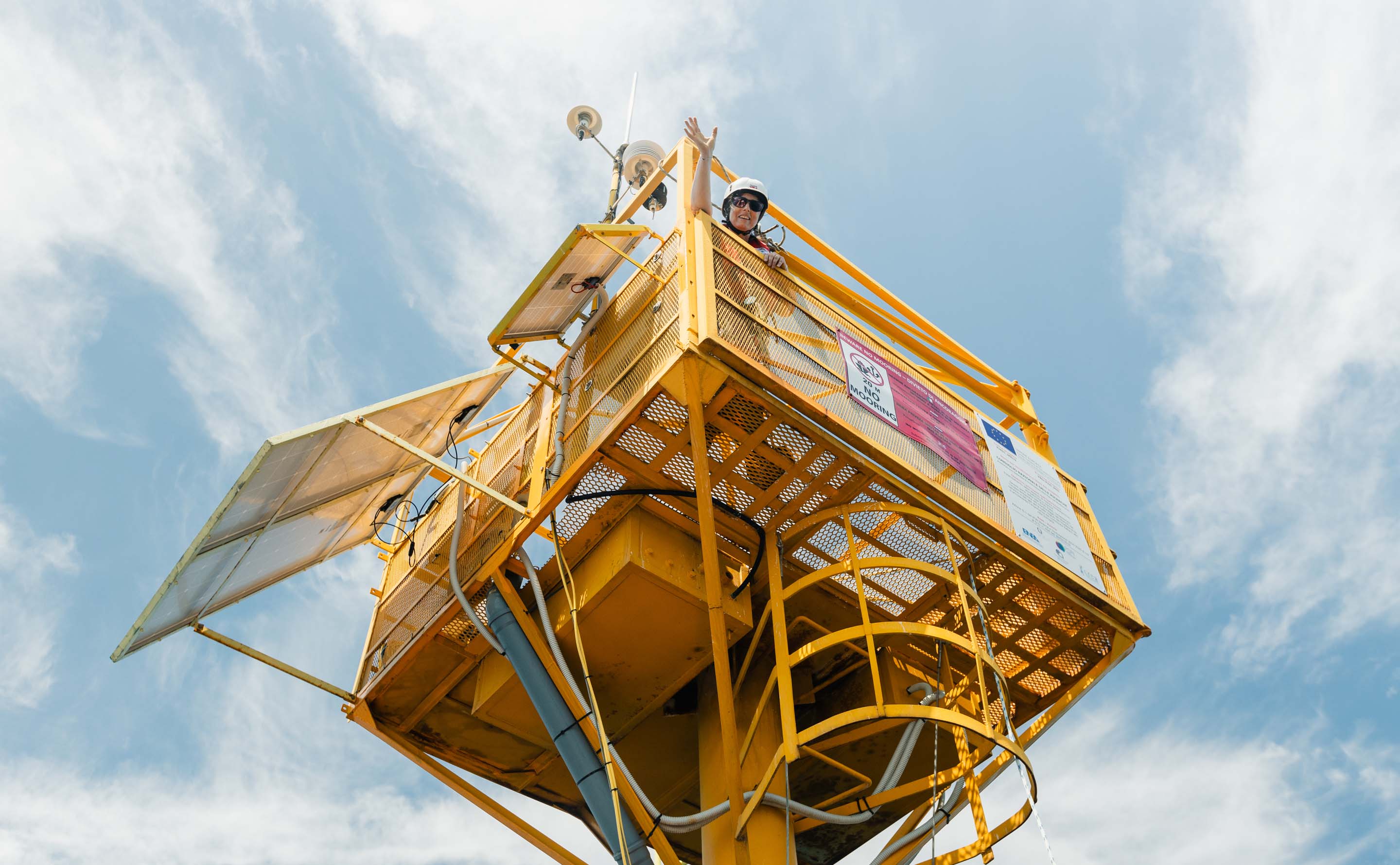 Right in the center of the Gulf of Trieste, the yellow Paloma station buoy rises 9 meters high, encompassed by miles of deep blue sea and eternal azure skies. This part of the Mediterranean is under-sampled with regards to air-sea exchanges of CO2 and related acidification - therefore measuring greenhouse gas emissions here is of utter importance.
Like a monument in the middle of the sea, the yellow buoy is posing proudly as the king of the abundant ocean. We berth the research vessel to the imposing buoy and while the vessel is slowly bobbing on the smooth waves, the research team start pulling up the sampling bottles from the water. Dr. Anna Luchetta, representing CNR-ISMAR, is the PI for the ICOS station carbon measurements and she tells us about the buoy:
"We are right in the center of the Gulf, about 15 kilometers from Trieste, the Slovenian coast and Grado, at the deepest point of 25 meters. The buoy has an elastic anchor and is held in position by a weight. This way it can move slightly so it won't be damaged by the wind or the sea when the waves grow big. It also has underwater instruments, at a depth of 3 meters, that record continuously CO2 concentration data along with other essential parameters. In addition, it has an aerial part 9 meters above sea level, where we collect meteorological data and soon also CO2 dioxide data from the atmosphere."

Read the full story from Paloma here!