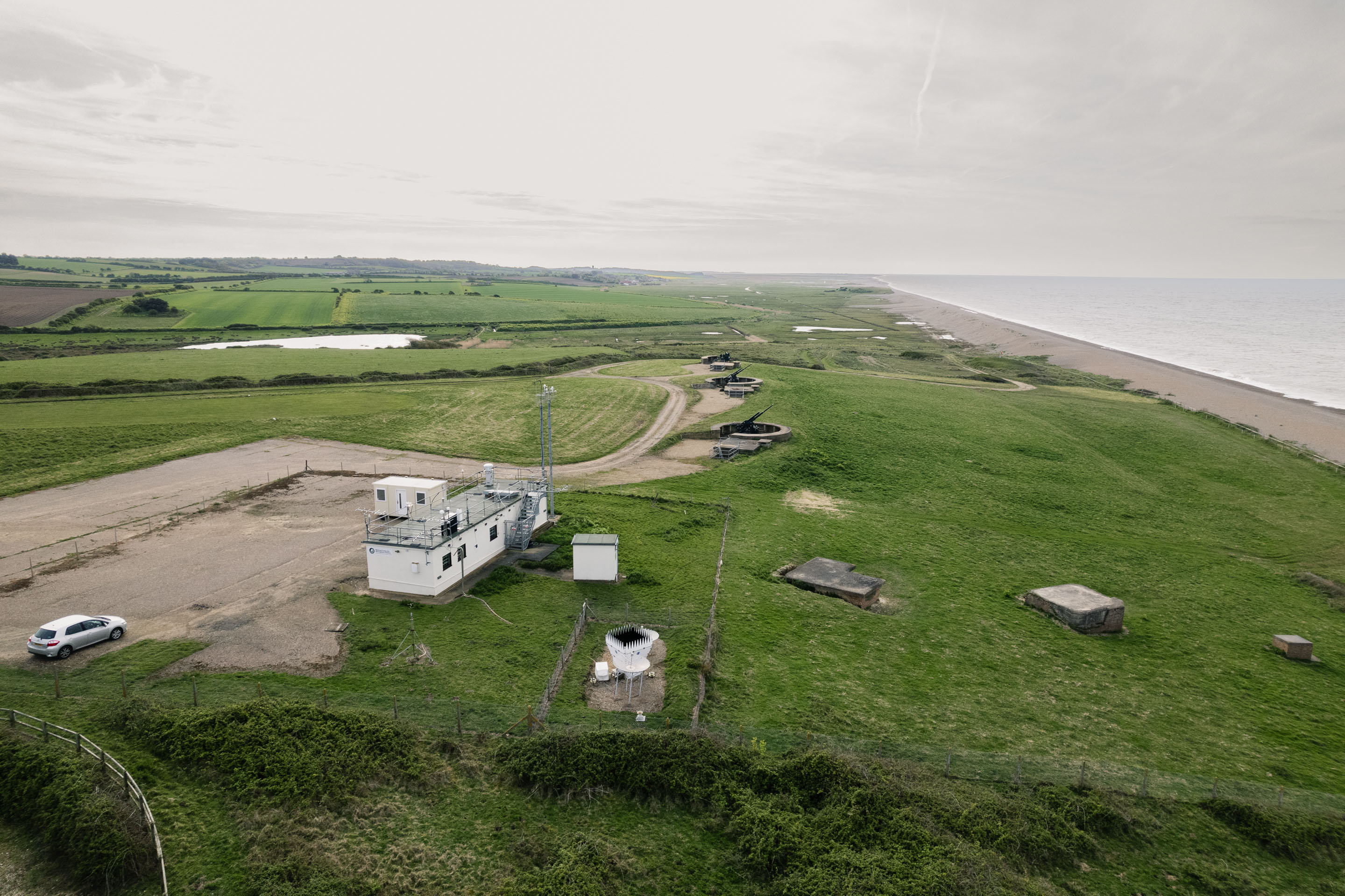 The ICOS Atmosphere station Weybourne is located in the idyllic town of Weybourne on the North Norfolk coast in the United Kingdom. This picturesque, cosy little town sits right next to a beautiful long coastline that offers plenty of opportunities for leisurely walks, wildlife and bird-watching. 
The path to the Weybourne Atmospheric Observatory takes us through lush green fields. We – two Finns who thought they could handle the cold – are quickly humbled by the surprisingly cold May weather. Because of its location on a high point next to the open sea, the station is well situated to sample air masses from various directions: from the United Kingdom, central Europe and occasionally from the Arctic.
Read the full Weybourne story here!