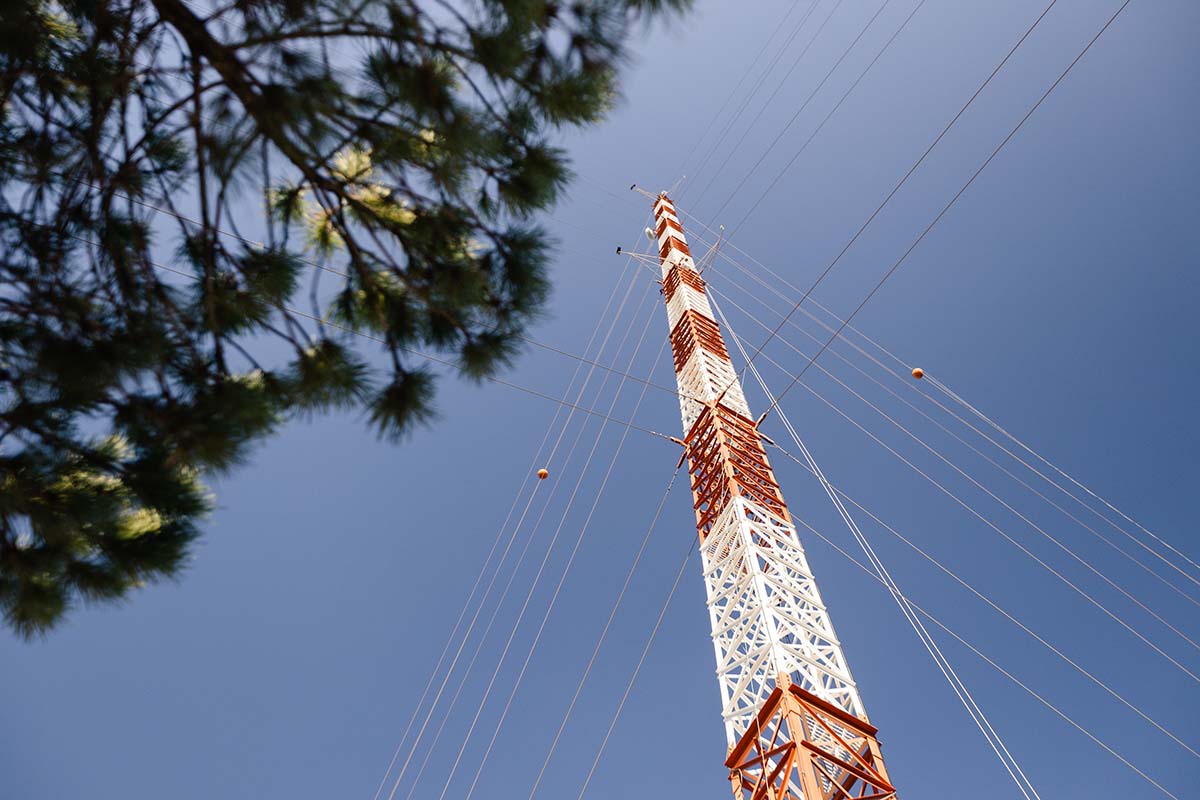 In the midst of lush pine trees and marshes, next to turquoise water and sand dunes, the 100 meter high El Arenosillo tower overlooks the protected Doñana national park and the Gulf of Cadiz. The station is strategically located in the southernmost parts of Andalusia, Spain, in a transitional point between the Atlantic Ocean and the Mediterranean Sea.
The tall tower has the capacity to measure emissions from the Mediterranean Sea, North Africa, Atlantic Ocean and even North America, also local and regional emissions from Sevilla, Huelva or even from Portugal, from the metropolitan area of Lisbon.
"This is the only tall tower belonging to ICOS in the Iberian Peninsula and also one of the first in Southern Europe, which additionally, is a region affected both by climate change and background air pollution - a region of high climatic interest," says Ruben Padilla, PhD student.
Read the full story from El Arenosillo here and see the photos from the station!