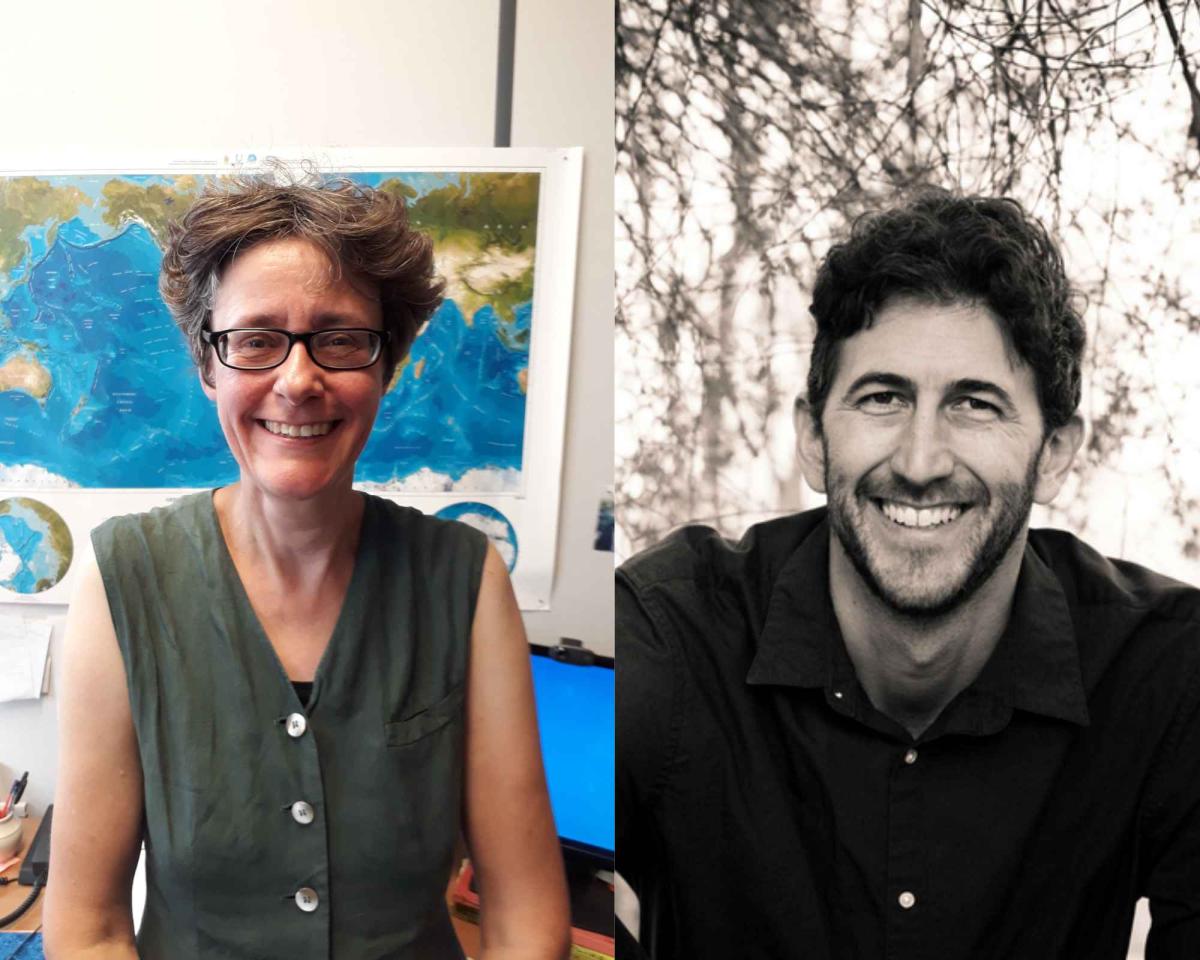 Following the 19th ICOS General Assembly meeting last month, Dr. Dorothee Bakker and Dr. Eric Kort were appointed to the ICOS ERIC Scientific Advisory Board (SAB). They replace Dr. Anna M. Michalak and Dr. Rik Wanninkhof, who are stepping down having served since 2016. 
Dr. Dorothee Bakker is an expert on air-sea carbon dioxide (CO2) exchange. Her research focusses on processes affecting the air-sea transfer of natural long-lived greenhouse gases (carbon dioxide, methane, nitrous oxide) and the marine carbon cycle in a changing climate. For over a decade, Dr Bakker has been the lead of the Surface Ocean CO2 Atlas (SOCAT), a collated dataset of in situ, quality controlled, global surface ocean CO2 measurements. Read more about Dr Bakker's background and work on the University of East Anglia's website: https://research-portal.uea.ac.uk/en/persons/dorothee-bakker  
Dr. Eric Kort is an expert on atmospheric composition of greenhouse gases and pollutants using in situ and remote sensing observations. Dr. Kort's research uses aircraft observations, satellite analyses and atmospheric modelling to generate better understandings of greenhouse gas emissions and uptake across a variety of scales, from local to global. His work has gained widespread attention, in particular for space and airborne-based detection of fossil fuel methane sources and quantification of urban carbon fluxes. Read more about Dr. Kort's research and work on the University of Michigan website here: https://kort.engin.umich.edu/ 
The SAB provides the ICOS General Assembly with advice on developing ICOS RI activities, and analyses the scientific results and wider impacts of ICOS RI.
In addition to the personnel changes, Dr. Ankur Desai has been elected chair of the SAB, replacing Dr. Michalak. Dr. John Miller is now co-chair.
We wish to extend a warm welcome to Dr. Bakker and Dr. Kort to the SAB, and express our thanks and gratitude to Dr. Michalak and Dr. Wanninkhof for their valued contributions!