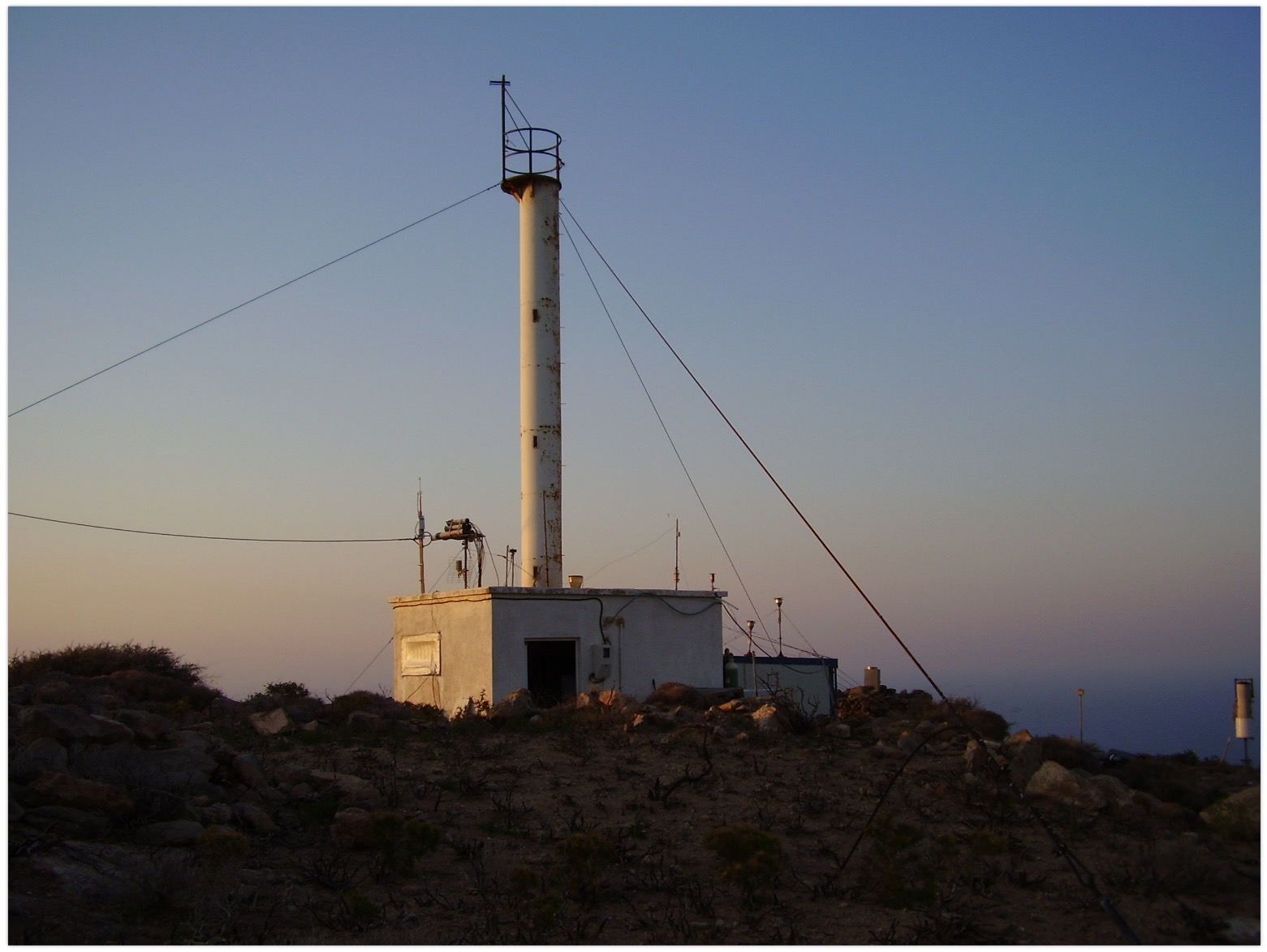 ICOS has welcomed Greece and Ireland to the network starting January 1, 2023. The two new member countries brought 14 new stations to the network, which now has more than 170 stations measuring greenhouse gases in Europe and the adjacent oceans.  
"Greece is fully committed to limiting climate change and protecting ecosystems. European infrastructures like ICOS are an important tool for advancing science and can have a significant impact on the roadmap for a sustainable, low-carbon future" stated Dr Petros Varelidis, Secretary General for Natural Environment and Waters in the Ministry of Environment and Energy.
"We are taking the first step for Greece to integrate a series of stations into the ICOS infrastructure. The effort is collective and involves professors and researchers from different universities and research institutes in the country. Our aim is to provide greenhouse gas measurements covering the Eastern Mediterranean region to the ICOS network, which are fully compliant with the highest international standards" says Prof. Ioannis Gitas.
The ICOS observations and knowledge created on the carbon cycle are essential when the European countries seek to fulfil their obligations towards international conventions, such as the Paris Agreement under the United Nations Framework Convention on Climate Change (UNFCCC). The Paris Agreement calls for transparent monitoring, reporting, and verification of national greenhouse gas emissions. In Europe, ICOS observations are one of the keys to the development of such a verification capacity. ICOS is also a pillar of a global greenhouse gas observation system.

Accession of Greece to ICOS adds valuable Mediterranean climate data
The accession of Greece provides scientists with the possibility to compare data from an area reaching all the way from the Atlantic Ocean to the Eastern Mediterranean Sea, and from the Canary Islands to Finnish Lapland. This allows ICOS to quantify carbon emissions as they move along with the winds, and to see how sinks are distributed on land and in the oceans. Based on ICOS's high-quality data, scientists can better inform societies about the effects of climate change. The standardised ICOS data from more than 170 stations are public and open to everybody through the ICOS Carbon Portal.
Greece accessed ICOS on 1 January 2023 with four observation stations; three measuring ecosystem fluxes and one measuring the greenhouse gas concentrations in the atmosphere. The ICOS-Greece consortium will include several research institutions: Aristotle University of Thessaloniki, University of Crete, Foundation for Research and Technology Hellas.
Ireland brings 10 new stations to the ICOS network
The second new country joining ICOS in 2023 was Ireland. The country has a network of ten sites that measure greenhouse gases in grasslands, peatlands, forests, coastal areas and the North Atlantic. Among the stations are four atmosphere stations, five ecosystem stations and two ocean stations.
Commenting on the announcement in August 2022, Minister for the Environment and Climate Eamon Ryan said:
"It is essential that climate observations carried out in Ireland are of high quality and are comparable with data from observations being carried out across Europe and globally. Membership of ICOS will enable this, as well as promoting the sharing of scientific understanding and expertise which is vital to develop our knowledge and deepen our understanding of greenhouse gas emissions and removals."