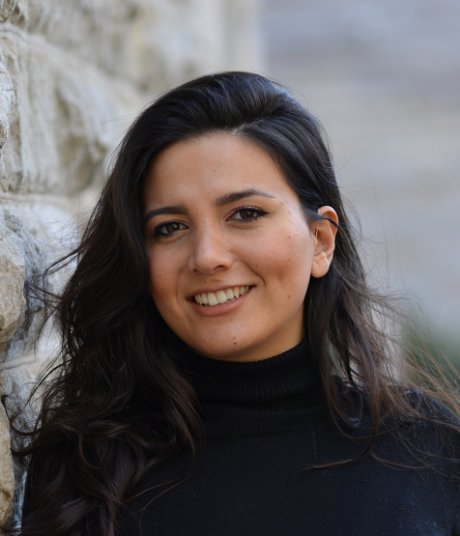 International Women's Day is all about celebrating inspiring and impactful women, and sharing knowledge on how we could do better. ICOS is lucky to have many impressive female scientists in the community. We spoke to Mana Gharun, a former PI of the Davos station in Switzerland and associate professor and group leader at the University of Münster.
Hello Mana! Tell me a little about yourself. Who are you and what is your connection to ICOS?
My name is Mana Gharun and I'm currently an associate professor of biosphere-atmosphere interaction at the University of Münster, in Germany. I grew up in Iran where I did my bachelor's studies in agricultural engineering. I moved to Germany in 2007 to complete my Master's studies in forest ecology and management. I did my PhD in Australia in ecohydrology followed by a postdoc in biogeochemistry.
In 2017 I returned to Europe to ETH Zurich for my second postdoc, and that was when I joined ICOS Switzerland to work as the site PI for the Class 1 ecosystem station Davos-Seehornwald. Since March 2022, I'm leading my own group and have set up an eddy covariance station in a peatland ecosystem in northwest Germany and plan to stay connected with the ICOS community.
I'm now working on setting up a second eddy covariance site in a restored peatland to do a space-for time experiment. Peatlands are a highly valuable ecosystem type in terms of greenhouse gas fluxes and feedback to climate change, but are rather under-represented in the global greenhouse gas studies.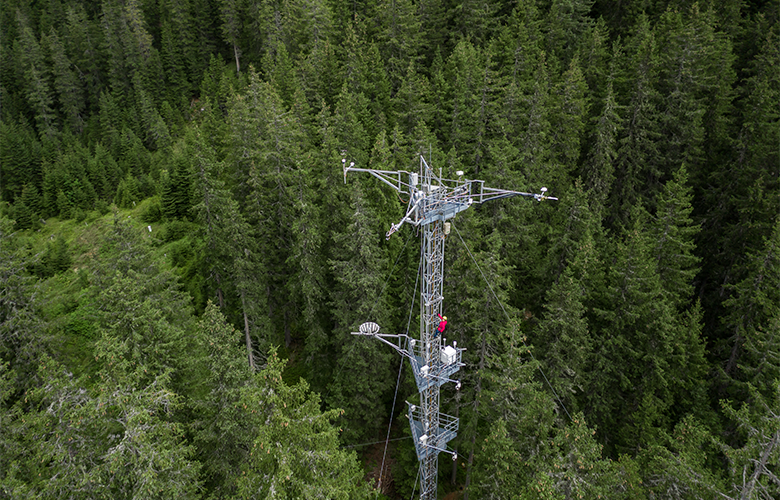 What has it taken for you to get to this point in your career?
I loved both teaching and science from a very young age. When I was a kid, I used to roleplay as a teacher and speak in front of an imaginary class! I think having this dream from a young age helped me push through difficult and discouraging times. Plus, I had many mentors and peers that were inspiring, that I could look up to, and that generously helped me throughout my career.
Who have been other impactful women in your path that have helped you forward? How have they done that?
I grew up in a very feminist family. My great-grandmother was an active member of the Association of Patriotic Women in Iran. This was a group of women that were trying to improve aspects of life for other women back in the 1920s in Iran, for example by educating those who could not read or write, or by creating co-operatives for them to work in to get them out of poverty. My grandmother was a national icon, a poet, and a human rights activist, and my mother was a professor and a single parent. So I grew up very closely with challenges that women face from the society where they try to build a career and support themselves.
When I moved abroad, I was surprised to see that many of those challenges were not limited to the women of Iran. Women all over the world still have to fight for some of the basic rights and for their position in the society.
From a professional point of view, one of my role models was my supervisor from the last years of my postdoc. I got to know her when she was acting as the dean of the department of a technical university, a very challenging role as you can imagine, and I enjoyed very much watching how a feminine figure leads so powerfully through broad knowledge, professionalism, and openness. This, for me, was a great example of how a female scientist in a leading role could be.
 
When I moved abroad, I was surprised to see that many of those challenges were not limited to the women of Iran. Women all over the world still have to fight for some of the basic rights and for their position in the society.
As a professor and group leader, you are in a position of power. Why do we need more women in leadership positions?
I don't see it necessarily as a position of power. I certainly have now more freedom in making decisions but that also brings more responsibility with it. We need more women in leadership positions because we need more diversity in our system to bring it to balance and make it more resilient by using the potentials from all genders. Currently there are numerous barriers to having more women in leading positions. Some are external, from the society, for example the working conditions for women who are also raising a family. But some of these barriers are internal and for this we need to educate girls from a very young age that leading roles are for them too. We need to normalise the idea of leadership for young girls so they can aspire to it and make it happen.
What can people do in their daily lives to promote equal opportunities for people of all genders? 
This depends on what resources we have access to. My opportunity to make a change is through the education sector. If I see tasks or positions that would improve the inclusion of certain underrepresented groups, I should use that opportunity.
What kind of example do you want to set for young scientists?
I am still learning myself, but if I can set an example would be to work with an open mind, and more empathy to create a space where younger scientists feel safe to approach me and that I can mentor them well. Good mentorship is key in my opinion and should be our top priority as academics.
I hope I can show younger scientists that technical or leading roles are not prescribed by gender and that it is important to find that role that they are passionate about and feel comfortable picturing themselves in it.