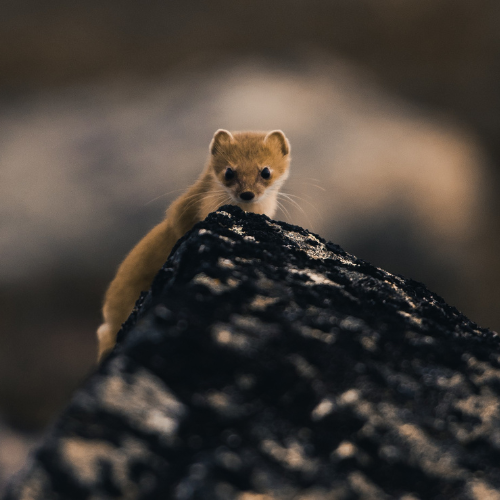 After passing a rigorous quality assurance process, 10 new measurement stations have received the status of an ICOS labelled station. The newly certified stations are located in Belgium, France, Italy, Germany, Greenland and the Democratic Republic of the Congo.
After the 10 new labels, altogether 114 out of the 149 ICOS stations have been standardised for greenhouse gas measurements. Among the newly labelled stations is the only ICOS station in continental Africa: the Associated Ecosystem Station Yangambi in the Democratic Republic of the Congo. 
Station labelling is one of the key ways ICOS keeps the quality of its data high and ensures its usability in climate research. To receive the label of a standardised greenhouse gas measurement station, all ICOS stations have to pass a demanding standardisation and quality control programme. Data from those stations are also regularly monitored to maintain the best possible quality.
Unique station for studying permafrost
The Zackenberg Fen Ecosystem station in Greenland is one of the stations receiving the ICOS label this year. The station is part of the ICOS Ecosystem network which collects data to help understand the processes behind the exchange of energy and greenhouse gases between the ecosystems and the atmosphere.
The Zackenberg Fen site is one of the most northernmost stations within the ICOS network. It is valuable for studying permafrost, which contains huge amounts the global soil organic carbon. As climate change progresses, studying these regions becomes even more vital.
"Data from the Zackenberg Fen site are essential to understand the present state of the terrestrial Arctic environment and also to predict the future global carbon cycle and how this interacts with climate", says the Marcin Jackowicz-Korczynski, the Principal Investigator (PI) of the Zackenberg Fen station.
Greenland has altogether four ICOS sites: two of which received the ICOS label this year. Zackenberg Gras received the label of an Associated Ecosystem station.
See a video from the Zackenberg Fen station (from 2017):
Stations receiving the ICOS label on 1

3

November

, 202

2
Class 2 Ecosystem Station Dorinne (BE-Dor): PI Bernard Heinesch, 
Class 2 Ecosystem Station Font-Blanche (FR-FBn): PI Guillaume Simioni, 
Class 2 Ecosystem Station Laqueuille (FR-Lqu): PI Katja Klumpp, 
Class 2 Ecosystem Station Lusignan (FR-Lus): PI Francois Gastal, 
Class 2 Ecosystem Station Monte Bondone (IT-MBo): PI Damiano Gianelle, 
Class 2 Ecosystem Station Zackenberg Fen (GL-ZaF): PI Marcin Jackowicz-Korczynski
Associated Ecosystem Station Berlin-Rothenburgstrasse (DE-BeR): PI Fred Meier
Associated Ecosystem Station Yangambi (CD-Ygb): PI Pascal Boeckx,
Associated Ecosystem Station Zackenberg Heath (GL-ZaH): PI Marcin Jackowicz

-

Korczynski,

Class 2 Ocean Station IT-FOS Miramare (IT-FOS-Miramare): PI Michele Giani