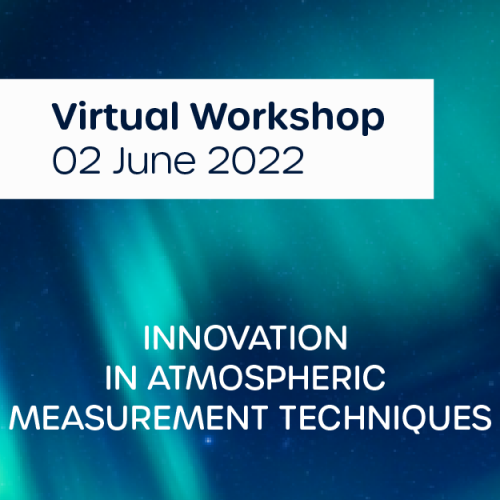 What's new in the world of atmospheric measurement? The Innovation in Atmospheric Measurement Techniques workshop discusses the latest discoveries in atmospheric sciences. Join in! 
The online workshop takes place online on the 2nd of June with abstract submission open until 23rd of May.  The workshop is free of charge, but registration is required. It is organised by three research infrastructures in the field, ICOS, ACTRIS, and IAGOS. 
This workshop is aimed at all industry professionals, researchers, and students interested in innovation in atmospheric measurement techniques, including:
•    Research organisations operating an EU Research Infrastructure (RI) or interested in RI data and services
•    Private companies offering scientific instrumentation or services in the field of atmospheric measurement
•    Industrial end-users looking for new technologies/services
•    Air quality networks interested in enhancing their monitoring capacities
•    Policy-makers and other responsible bodies, interested in enhancing their capacity to inform, monitor and report on national and international (EU, UNFCCC) environmental directives 
Participants can expect to find out about new technologies, products, services, and instrumentation and access visibility of opportunities for R&D collaborations. 
Abstract submission open until 23rd of May
The Call for Abstracts is open. You can submit an abstract within any area of Innovation in Atmospheric Measurement Techniques, though applicants are strongly encouraged to propose abstracts that report on innovation and fit within the following topics:
Recent technical developments in Atmospheric Measurement Techniques (in-situ/remote sensing) on:
 - Aerosols, Clouds, Reactive trace gases (VOCs, …)
 - Greenhouse gases
 - Air Quality (EU regulated and non-EU regulated)
 - Meteorology
Atmospheric Modeling
Atmospheric Data Products
To submit your proposal, register, and for more information, please visit the workshop page.