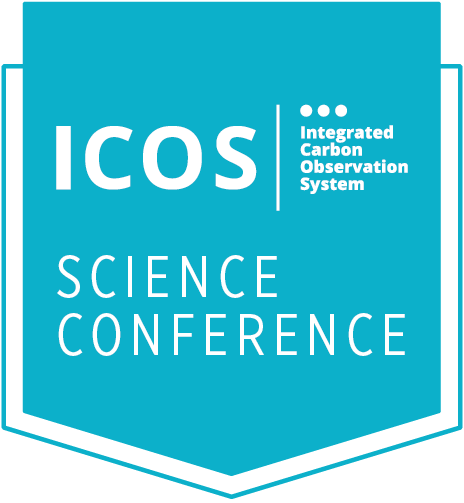 The ICOS Science Conference aims to bring together scientists from different areas in order to gather and highlight their outstanding expertise and ideas. We welcome all scientists to submit suggestions as session proposals for the next ICOS Science Conference by Monday 25th of October, 2021. The ICOS Science Conference will be a hybrid event held in Utrecht, the Netherlands and virtually on 13-15th September, 2022.
Session proposals should follow the format given below. Submissions will be considered on their scientific merits and the significance of their respective themes. Once accepted, they will be incorporated into the final programme.
Format for Proposals:
Title of the session 
Name of convener/co-convener (affiliation and email) willing to review abstracts
Session description (max. 200 words)
Suggestions for speakers (if any)

The overall, overarching theme of the conference is "Tracking progress to carbon neutrality". Proposed sessions could address, for example:
1. Net Zero - carbon neutrality
Tracking progress to net-zero
Lessons learned from COVID19 - Do we have the scientific readiness to serve this purpose?
2. Global Stocktake - Balancing GHG emissions and removals (local/global scales), inventories and their gaps.
Ways forward to reduce the carbon budget imbalance?
Inconsistencies and regional discrepancies between model-based, surface ocean-based and interior ocean-based estimates of the air-sea CO2 exchange 
3. Looking towards COP27 & Mitigating climate change in the future
Assessing Fossil fuel emissions for the future
Energy policy
4. Responses of ecosystem services and biodiversity decline to current GHG fluxes and their consequences to future budgets
Extreme weather events
Hot spots & cool spots
Where are we now, at the edge of the early transition phase in the societal change level
5. Remote sensing and satellite imagery
6. Science and improved methodologies (TCCON, COCCON, NDACC, LIDAR)
7. Best practices & novel methods used for teaching and communicating climate change
NOTE: The organisers reserve the right to combine or merge similar topics into larger themes.
Please submit your suggestions and any possible questions via email to conference@icos-ri.eu. 
The deadline for suggestion submission is Monday October 25th, 2021.