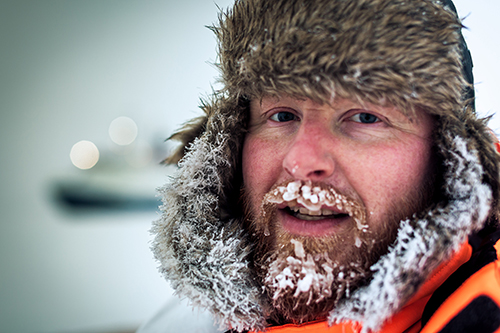 What are the cracks of knowledge on the Arctic sea-ice? What part does the sea-ice play in climate models? What makes little green algae inside the ice so important to the whole Arctic?
Recent study published in the Nature Climate Change scientific journal shows that the loss of the Arctic sea-ice due to climate change will lead to dramatic changes in climate processes and biodiversity. According to the study, the current lack of inclusion of sea-ice associated biogeochemical processes into climate models is worrying. The study urges for further research to inform future decision-making and climate modelling to better mitigate climate change.
The study was done by a team of international sea-ice experts of the research community Biogeochemical Exchange Processes at Sea-Ice Interfaces (BEPSII) from over 30 countries. One of the experts involved is Dr Janne-Markus Rintala, who is a Science Officer at the ICOS ERIC Head Office and a Visiting Scientist at the Institute for Atmospheric and Earth System Research (INAR), University of Helsinki. Read what Janne-Markus replies to the questions about the study on the new ICOS blog post!