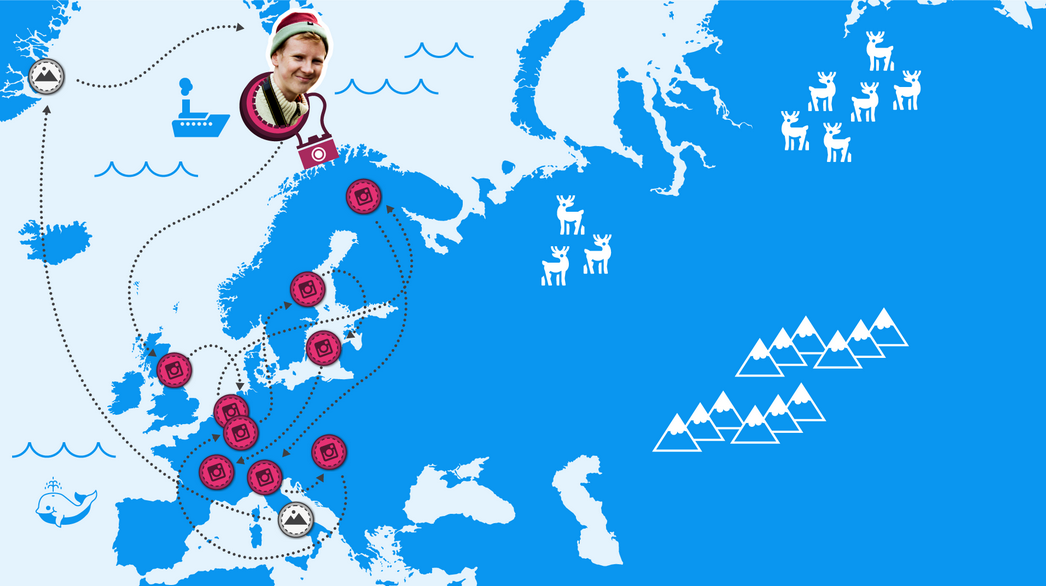 ICOS Research Infrastructure has proudly launched its #ICOScapes photo campaign which provides a visual tour d'Europe of greenhouse gas measurements (GHG) in 12 ICOS stations located in unique environments across Europe.
The campaign, which shows breathtaking photographs of the stations, their surroundings and their research facilities and personnel, features the famous nature and wilderness Finnish photographer Konsta Punkka, also called the "squirrel whisperer".
With the help of Konsta and his more than 1 million followers on Instagram, #ICOScapes aims to raise awareness on the ongoing climate change as well as to highlight the importance of reliable, integrated and standardized GHG measurements in tackling the challenges of a warming world.
Out of ICOS' network of more than 100 measurement stations, #ICOScapes highlights one station in each of the 12 member countries of ICOS: Belgium, the Czech Republic, Denmark, Finland, France, Germany, Italy, the Netherlands, Norway, Sweden, Switzerland and the UK.
The photographs from the campaign will be published regularly on the ICOS social media channels (Instagram, YouTube and Twitter) as well as on dedicated #ICOScpapes webpage following Konsta's journey around Europe. In addition, videos and information on the visited stations will be revealed as #ICOScapes builds up during the coming year.
The campaign will reach its peak in September 2018, when an #ICOScapes Photo Exhibition will be presented at the 3rd ICOS Science Conference on greenhouse gases and biochemical cycles in Prague (Czech Republic). From Prague, the exhibition will then travel through the 12 participating ICOS member countries until September 2019.
Be sure not to miss any of #ICOScapes photographs and videos by following us:

On Instagram @icosri with the campaign hashtag #ICOScapes
On YouTube on our ICOS YouTube channel
On Twitter @ICOS_RI with the campaign hashtag #ICOScapes
Online on our #ICOScapes campaign webpage