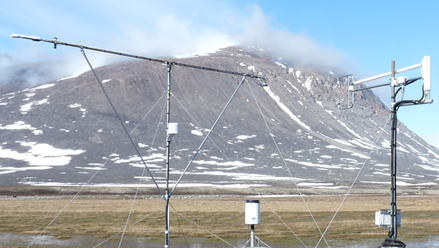 ICOS Denmark Kickoff Meeting
Date: 23rd January 2017
Location: Lyngby Campus, Technical University of Denmark, Denmark
ICOS Denmark will be launched in Lyngby, Denmark, on 23rd January. ICOS Denmark, the Danish member of the ICOS Research Infrastructure, is coordinated by University of Copenhagen, University of Aarhus, Roskilde University and the Technical University of Denmark. ICOS Denmark is financed for a 5-year period from 2016, jointly by the Danish Agency for Science, Technology and Innovation and the universities. ICOS Denmark is establishing observation stations in Denmark and Greenland.
Program:
09:00 – 09:30 Arrival, coffee/tee
09:30 – 09:40 Welcome (Kim Pilegaard, DTU)
09:40 - 10:00 What is ICOS? (Werner Kutsch, ICOS Director General)
10:00 – 10:40 ICOS/DK (organisation, stations) Kim Pilegaard (DTU), Lise Lotte Sørensen (AU), Magnus Lund (AU), Thomas Friborg (KU), and Andreas Ibrom (DTU)
10:40 – 11:00 ICOS Carbon Portal (Alex Vermeulen, Director of Carbon Portal)
11:00 – 11:15 Break
11:15 – 11:35 User interaction (Pernille Almlund (RUC) and Henrik Hauggaard-Nielsen (RUC)
11:35 – 12:00 Stakeholder/User perspectives
12:00 – 12:30 Open discussion
12:30 – 13:30 Lunch